09 August 2014 by Rita Taylor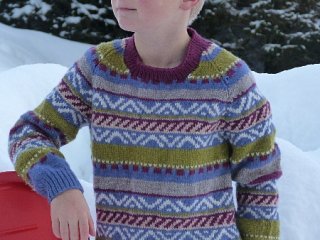 Just 5 more patterns to check and amend, if necessary, and then the book is all finished. These things always take up more time than you expect, especially when it's a busy time in the garden too. But I've probably sown my last few salad crops for this year and now it's the best bit; eating them!
On the knitting front, it's catching up time for the various commissions that have been on hold for a few months; gloves, intarsia cardigan, a suit and several things for Sue Blacker. I'm looking forward to getting on with them. The photographs of the children's jumpers I did in Blacker Swan look really good, and Sue's little grandson makes a great model.
Tomorrow I'm adoing a bit of teaching at Mannington Hall's Country Day. Hope the weather stays fine for us.