26 October 2014 by Rita Taylor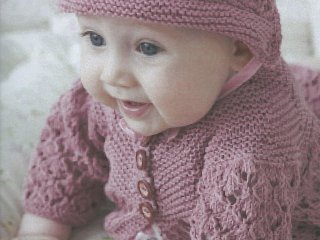 I have just been through the galley proofs of my book of vintage baby knits. That is the last I will see of it now until May 2015 when it is published by Jacqui Small. I'm really pleased with how it looks, the photography is beautiful. All of Jacqui Small's books are wonderful to look at, even if you don't knit any of the patterns, cook any of the recipes, copy any of the interior design ideas.
The book includes patterns for special occasions and everyday knits; cardis, jumpers, coats and accessories – all inspired by pictures and patterns from the 1930s to 50s. Here is a little taster of one of the pages.