01 November 2018 by Rita Taylor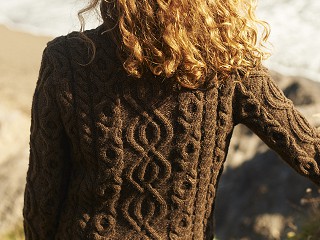 The latest book is called Aran Design, the creative knitters handbook. This is one of the images from it. The book contains patterns as well as instructions for altering and adapting them or designing your own from scratch. There are lots of swatches of different cables that you can use in place of the ones I have used. The book also has some history of Aran knitting and some of the stories around it.
I am really pleased with the way Crowood have produced this book. The illustrations are sharp and clear and the text is easy to read.
I am now working on my second book for them; more details later but I hope it will contain more patterns. I am busily swatching and getting more and more ideas each time I buy more yarn!